Ten Tonne Sparrow is a performance company created by multi-disciplinary artists Tom Hogan, Joe Lui, and Finn O'Branagáin. We work between Perth and Sydney, creating work that uses storytelling, pop-sociology, pop-science, history, and the sheer force of charm and exuberance to talk about the stories we tell about ourselves.

---
THE TEAM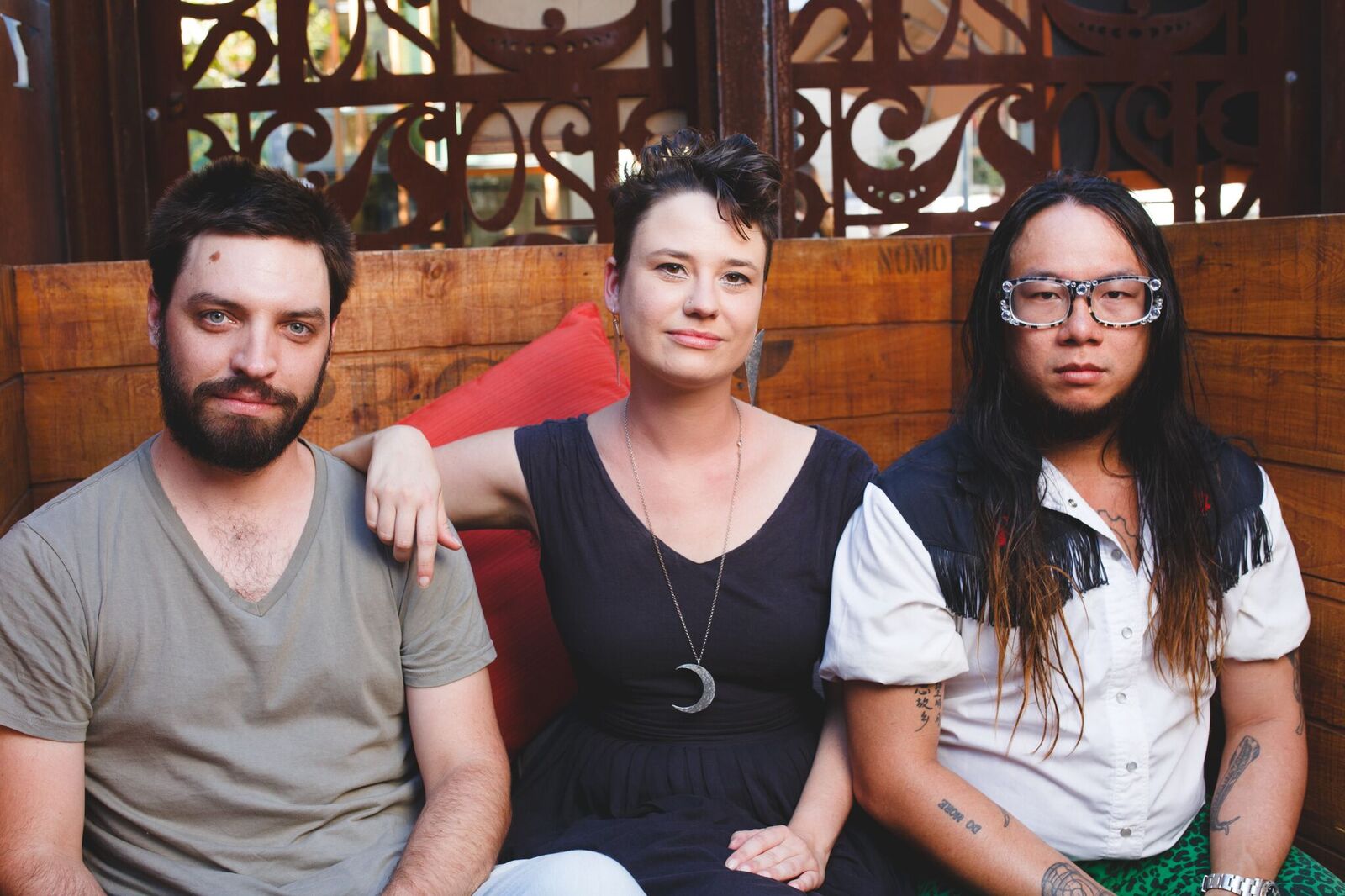 Finn O'Branagain is a playwright, storyteller, director and dramaturg. A 2012 graduate from NIDA's Graduate Diploma of Dramatic Arts (Playwriting), her work has been presented nationally, at The World Theatre Festival, National Science Week, ATYP, Metro Arts, JUTE theatre, Mudlark Theatre, Corrugated Iron, the National Young Writers' Festival, 2High, the Sydney Opera House, the State Library of QLD, Bondi Feast and The Blue Room Theatre. Her most recent works include The Election (2017), a co-commission by PWA and WAAPA, and Interrupting a Crisis (2017) as director and dramaturg. Finn is a former co-Artistic Director of Crack Theatre Festival, (This is Not Art), and is company coordinator for pvi collective, Perth's renegade tactical media arts group. Works she has completed with them include resist (2015 Prague Quadrennial), and blackmarket, (2016 Perth International Arts Festival).

Tom Hogan is a writer and performer, exploring authenticity and mythology through comedy and collaboration. He produces the podcast Obscure Music History, which was nominated for Best Comedy at the 2018 Australian Podcast Awards. Under the name Scott Sandwich, he is an esteemed and prolific performance poet, and his work The Kalevala (According to Scott Sandwich) has featured in galleries in Finland, Sweden, Norway, Lithuania, Spain, and Benin. He also composes music for theatre, film, and performance, designing over 100 productions nationally, including the installations Undesirable Bodies (FORM, 2018 Perth Festival), and Mountain (2015, PICA) by Pilar Mata Dupont, as well as Guardians with Tarryn Gill (2016 Adelaide Biennial).

Joe Lui is a deviser, designer, and director, with credits spanning Black Swan State Theatre Company, PICA, Yirra Yaakin Theatre Company, Perth Theatre Company, pi collective, The Blue Room and more. Joe Lui is also a founding member and the creative leader of Renegade Productions, which as earned success and recognition in the independent theatre sector of Perth as a company that creates thought provoking, socially conscious work that pushes the boundaries of both form and content. His most recent productions include The Book of Life (PWA & Black Swan, 2017) and Letters Home (Blue Room & Theatreworks, 2016).