Ten Tonne Sparrow is a performance company created by multi-disciplinary artists Tom Hogan, Joe Lui, and Finn O'Branagáin. We work between Perth and Sydney, creating work that uses storytelling, pop-sociology, pop-science, history, and the sheer force of charm and exuberance to talk about the stories we tell about ourselves.

---
Teacher of the Year
21 - 26 May, 2019

PACT, Sydney
Tickets available here!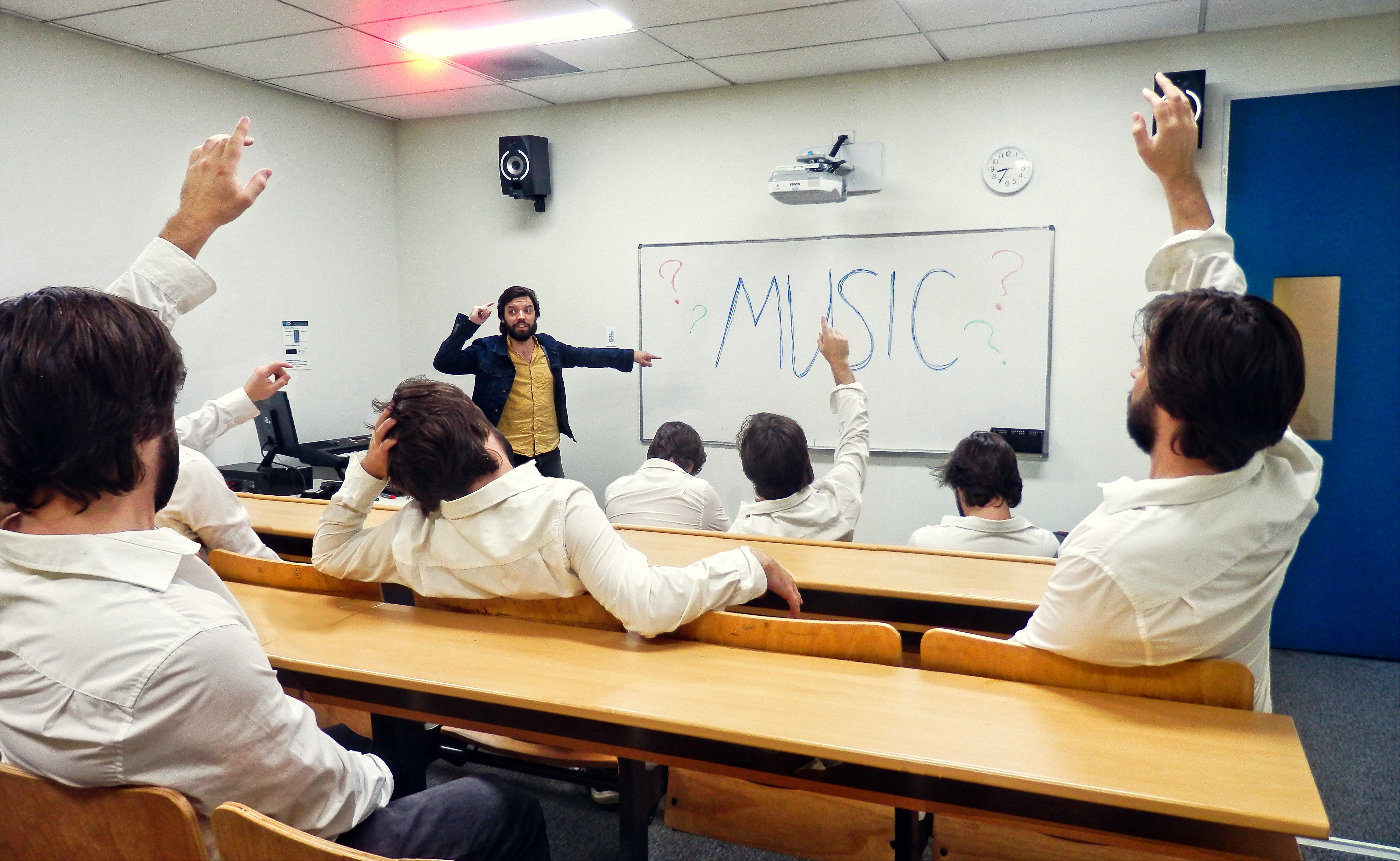 Throw your textbooks away! This is the new unorthodox method from oh captain your captain.

Teacher of the Year is a music lecture series by performer and composer Tom Hogan. Each lecture is a masterclass designed for Music Fans, Creatives, and Audiophiles. The topics explore ideas of active listening, full of music trivia presented alongside creative and technical philosophies, all spiced with humour and irreverence. These lectures are a stupidly joyful exploration of song structure as creative expression, and philosophical conundrums in creativity.

1. The Ultimate Song Structure Showdown (Tuesday 21, Saturday 25)
Featuring the music of Justin Bieber, Sister Rosetta Tharpe, Elvis Presley, and more

2. A Noise is a Noise is a Song (Wednesday 22, Friday 24)
Featuring the music of Olafur Arnolds, Delia Derbyshire, Bruce Springsteen, The Beatles, and more

3. Stop Thinking About Not Playing The Piano For Four And A Half Minutes (Thursday 23)
Featuring the music of Arnold Schoenberg, John Cage, Janet Cardiff, and more

As a founding member of performance company Ten Tonne Sparrow, and co-creator behind Love Song Dedications (without Richard Mercer), The Epic, and the podcasts Missing Richard Mercer and Obscure Music History, Tom Hogan presents a new chaotic insight into the analytical musical brain.

Deviser & Performer | Tom Hogan
21 - 26 May, 2019
PACT, Sydney
Tickets available here!